A little-known fact about us at EMS, is we were responsible for the design and installation of the first ever Hybrid VRF, or HVRF system in England. This article discusses what a Hybrid system is and whether it is worth considering for your building.
What is a Hybrid AC system?
Typically, when we talk about hybrid systems we are talking about switching out refrigerant pipework for pipework which carries water instead. A hybrid system involves the combination of refrigerant and chilled water working together. Usually the outdoor condensing unit will hold refrigerant and this will be connected to a branch box which will convert the energy from the refrigerant into water to serve the indoor units.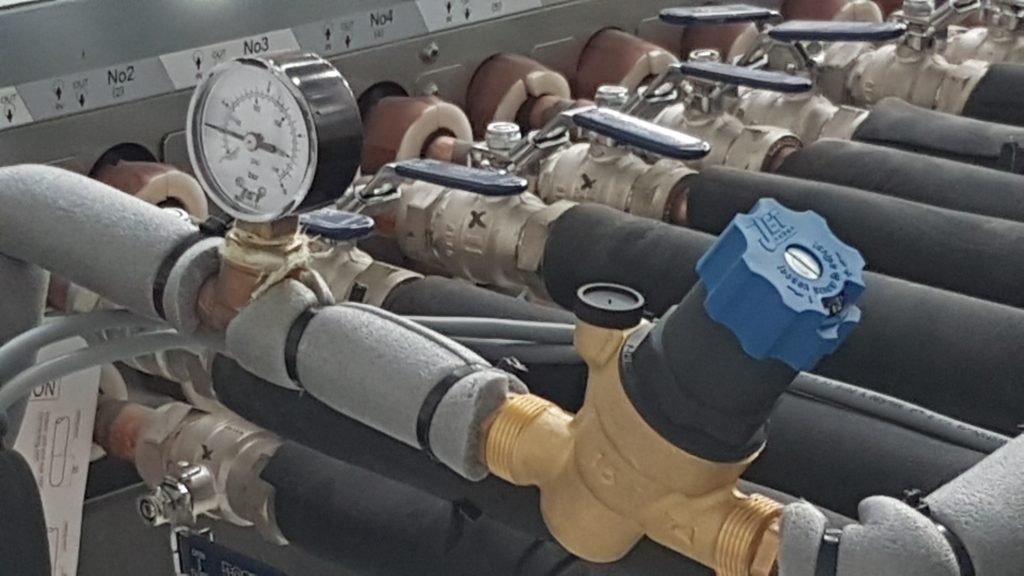 What are the advantages of a hybrid AC system?
When we switch out parts of the refrigerant system for water, this means the system needs to hold far less refrigerant to operate efficiently. Lower quantities of refrigerant gas in the system minimises the environmental impact of the system.
There is no refrigerant pipework inside the building therefore the risk of leakage causing a hazard to health is reduced.
Hybrid systems are available in a modular design so the replacement of existing equipment for hybrid systems can be phased. They are also well suited to retrofit settings.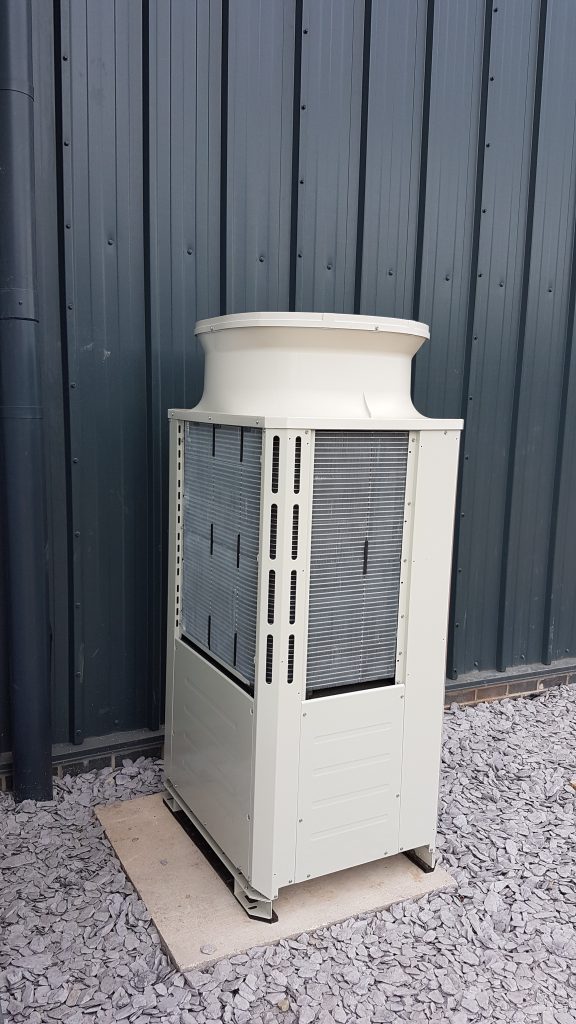 What are the drawbacks of a hybrid AC system?
Hybrid systems are viable alternatives to existing multi-split VRF systems. These lend themselves to being larger systems with greater amounts of refrigerant, often in commercial or industrial buildings; a hybrid solution is unlikely to be the most cost-effective solution for a smaller application, such as a single unit in a single office where a single split-system may be more appropriate.
What are the applications for a hybrid AC system?
We recommend the use of a hybrid system in the following situations:
Where you have existing cooling provided by a chiller and a separate boiler to provide heating and you are looking to replace the two technologies with one solution which can offer both.
Where you have a large amount of refrigerant in your systems on site and you are looking to change this, whether it be to comply with the latest F-Gas Regulations or because you are looking for more environmentally friendly and sustainable alternatives to traditional air conditioning.
What are the similarities and differences between a Hybrid AC system and a conventional AC system?
The controls for the units are the same for each technology so end-users will already be familiar with the operation. The only difference is the method by which the heating and cooling is delivered.
The key difference with hybrid solutions is that they use far less refrigerant therefore are a good option to meet any green credentials or sustainability goals your business may have.
I am interested. Where can I find out more?
At EMS, we are experts in the design, installation and maintenance of all types of HVAC systems including HVRF. Take a look at other ways that we can help you with your green initiatives here. Alternatively get in contact with us using the contact details below.