What is process cooling?
Process cooling can come in a variety of different formats, built to provide a cooling solution for several different applications in several different settings. The term process cooling can be attributed to any bespoke system using chilled water designed to remove heat from a production or manufacturing process, hence lowering the temperature to a suitable level. Process cooling applies itself to many different industries including but not limited to:
Medical & Scientific, including hospitals, laboratories and mortuaries
Manufacturing
Pharmaceutical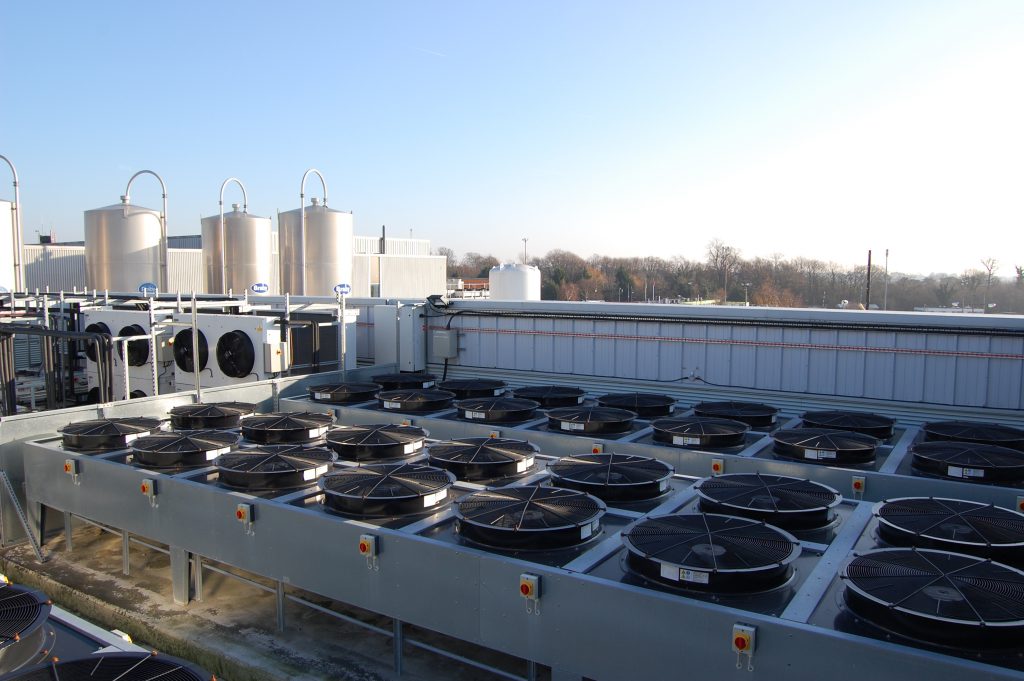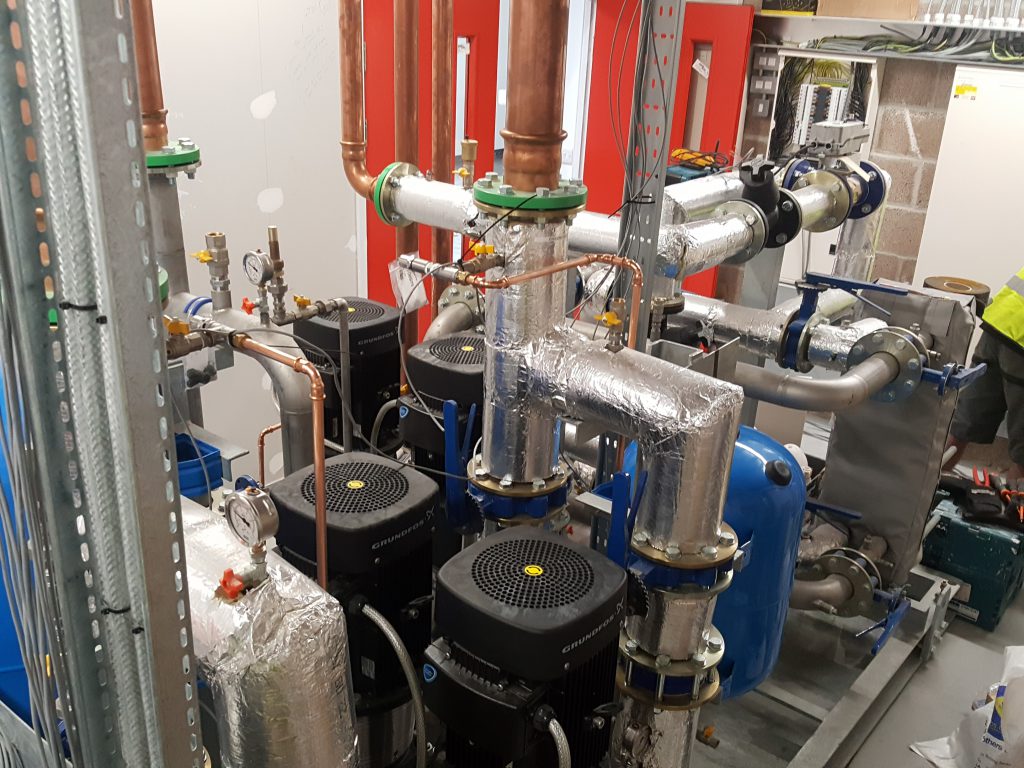 Our expertise in process cooling means we can look after your specialist equipment, including clean rooms, which require precision cooling and constant monitoring to ensure compliance and to ensure what you are producing maintains its quality and the critical measures in the room do not go out of range.
In addition to our skills in process cooling, we also offer a broad range of maintenance, repair, design and installation of other air conditioning systems, for your offices and your server rooms, for example.
Please visit our air conditioning section to find out more.
We have a dedicated team of technical and design engineers to assess your refrigeration requirements and provide the right cooling equipment to get the job done.
At EMS, we put efficiency at the forefront of all our recommendations. We understand that each cooling application requires a different approach. We have experience in installing and maintaining many types of process cooling kit, including: Evaporative coolers, Adiabatic cooling, Cooling towers, Dry coolers and Chillers.
Process Cooling Installation
At EMS we understand the complexities and importance of providing the appropriate cooling solution for your exact application.
We follow a 5-step process to get the job done:
Understand your needs
We carry out an extensive site survey, measuring the room or building and detailing all existing equipment in the room, pipework and power supplies. We speak to our customer and learn the purpose of the room and what function it plays in your business. We understand all safety and hygiene precautions and we always wear the appropriate PPE when on site. Sometimes, we revisit your site a second or third time to truly understand your needs. We spend time getting to know you. Once we have collated all the detail we require, we are able to offer a formal quotation for the installation works.
Bespoke Design
Our design team sketch out the room on a technical CAD drawing, highlighting the proposed new installation. At this stage, we work with you to ensure the proposed solution will satisfy your requirements. Any alterations or additional works can be included in our new design, our drawings reworked, and a revised quotation submitted.
Schedule & Scope of Works
We understand that the new install may need to take place out of hours. Due to the criticality of your work, we acknowledge there is a lot of planning involved to enable us to carry out your works. That is why we provide a full breakdown of the installation schedule, including timelines for individual tasks. Where appropriate, our installation can be broken down into multiple phases. Where appropriate and if necessary, we can supply temporary cooling solutions whilst your normal cooling systems are not running.
Expert Installation
Our expert F-Gas certified engineers carry out the installation works to the highest possible standard, keeping noise and disruption to a minimum. All of our engineers are approachable with a customer service focus and will be happy to assist with any queries you may have whilst the works are carried out. Our contracts coordinator and contracts manager, who are based in the Hereford office are also on hand to provide additional support.
Job Completion
Once your system is installed and commissioned, we really hope that it fulfils all of your requirements. We provide a handover pack detailing all the new equipment along with associated F-Gas logs where applicable. Once your new system is up and running, why not get EMS to maintain it? If you do not already hold a service and maintenance contract with us and would like to find out more, please visit our service and maintenance overview page.
Process Cooling Maintenance & Repair
All our engineers are specialists in controlled environments. What that means is they are confident working with a huge range of different cooling systems and are adaptable to many different situations.
At EMS we can support you with all your cooling needs. Whether it is process cooling, air conditioning or ventilation, we can help. We are also able to support you with your industrial boilers.
With over 20 years' experience in our sector serving manufacturing clients, we have built a reputation of providing high quality technical services and professional customer service. We like to get to know our customers and value long term relationships.
Our flexible service and maintenance contracts mean there is always one solution that fits your needs.
For more information about our current industry accreditations and how we put legislation and compliance at the forefront of all work we carry out here.