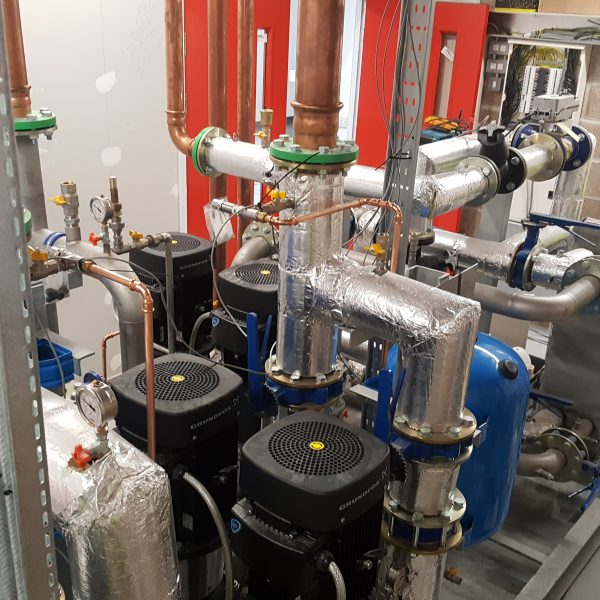 Service & Maintenance with F-Gas in mind
At EMS, we take full control of our customers' F-Gas obligations, meaning they can trust us to compile all the necessary reports and documentation they need.
As a new service and maintenance customer, one of the first tasks upon taking on your site and HVAC equipment, is compiling a comprehensive F-Gas Register. We are happy to use details passed onto us from your incumbent supplier but if this information is not available, we always carry out an extensive site survey to obtain accurate details to populate our asset register but also to record up-to-date refrigerant types and refrigerant charges in each of your systems.
We use an HVAC-specific software for our asset registers which auto-calculates required information surrounding the global warming potential (GWP) amounts and corresponding CO2 tonnage equivalent amounts for all your refrigerant systems. Copies of our customers' asset registers can be obtained at any time upon request.
In addition, we also supply F-Gas statements showing a record of all individual refrigerant transactions in a given time period. This document is a required document for any customer to prove their F-Gas compliance.
For more information about our service and maintenance capabilities read our dedicated page here.
Design & Installation Experts
Our commitment to F-Gas means we always supply you with the necessary F-Gas logs whenever we install new equipment on your site. We provide this detail regardless of whether we are your regular HVAC maintenance and service provider. We give you information on all refrigerant gas movements during the job and we also provide information on the onward supply chain of the refrigerant gas including its transport back to our gas supplier for safe destruction and/ or recycling.
Read more about our design & installation services here.
Highly Qualified Engineers
Our company is F-Gas accredited and all our Installation & Service Engineers hold valid F-Gas Training certification, demonstrating their capabilities within the air conditioning sector.
We also employ engineers who are competent electricians holding NICEIC certification as well as heating engineers who are registered installers and service providers registered with OFTEC and Gas Safe.
Take a look at our full list of accreditations here.