Creating The Perfect Ambience For Guests
This popular golf club set in beautiful grounds required a replacement for their old comfort cooling equipment in their dining room used by guests for special events and meetings.
Air conditioning for a divided space
The dining room can be divided in half to accommodate two events simultaneously. However when the room is divided, the current system means that the other half of the room is cut off from the benefits of the air conditioning. The club is also looking at the possibility of installing equipment for their office which is currently without any air conditioning.
The Solution
Taking the customer's needs into consideration, EMS Ltd proposed the installation of two ceiling cassette units for the dining room and a wall mounted unit for cooling the office space, affording the following benefits:
Suitable cooling for the space
Having two cassette units for the dining room allows for both halves of the room to be suitably cooled in the event of the room being divided. The tree units reuse the existing mains power supply and utilise just a single external unit saving on valuable space.
Heating for the winter months
As the air conditioning units can also be used for heating, the old gas central heating will be removed by the client in order to save energy.
Sleek unobtrusive design for Golf Club
Flush ceiling mounted cassette units in the dining room create a clean and sleek look which is unobtrusive, important given the room is utilised by guests.
EMS Ltd would manage the whole project from start to finish to secure the smooth running of the job which would include the following tasks;
The decommission and removal from site of the existing cassette system.
The supply and installation of the two internal cassettes plus the wall mounted internal unit for the office.
Testing and commissioning of the equipment.
The Result
Our team managed and completed the replacementof the comfort cooling equipment for this golf club on time, and to the satisfaction of our client.
You can find out more about our installation and design services here.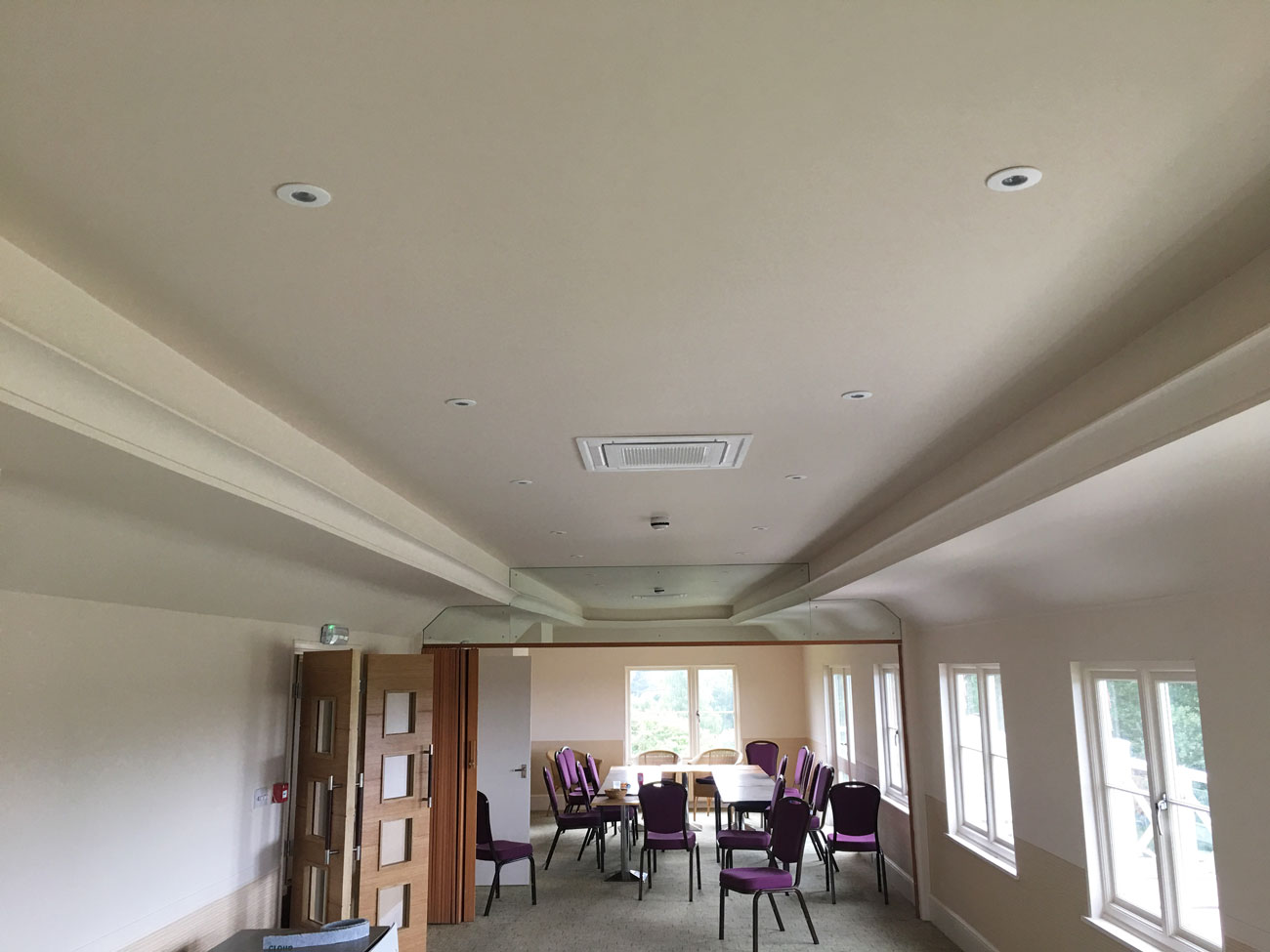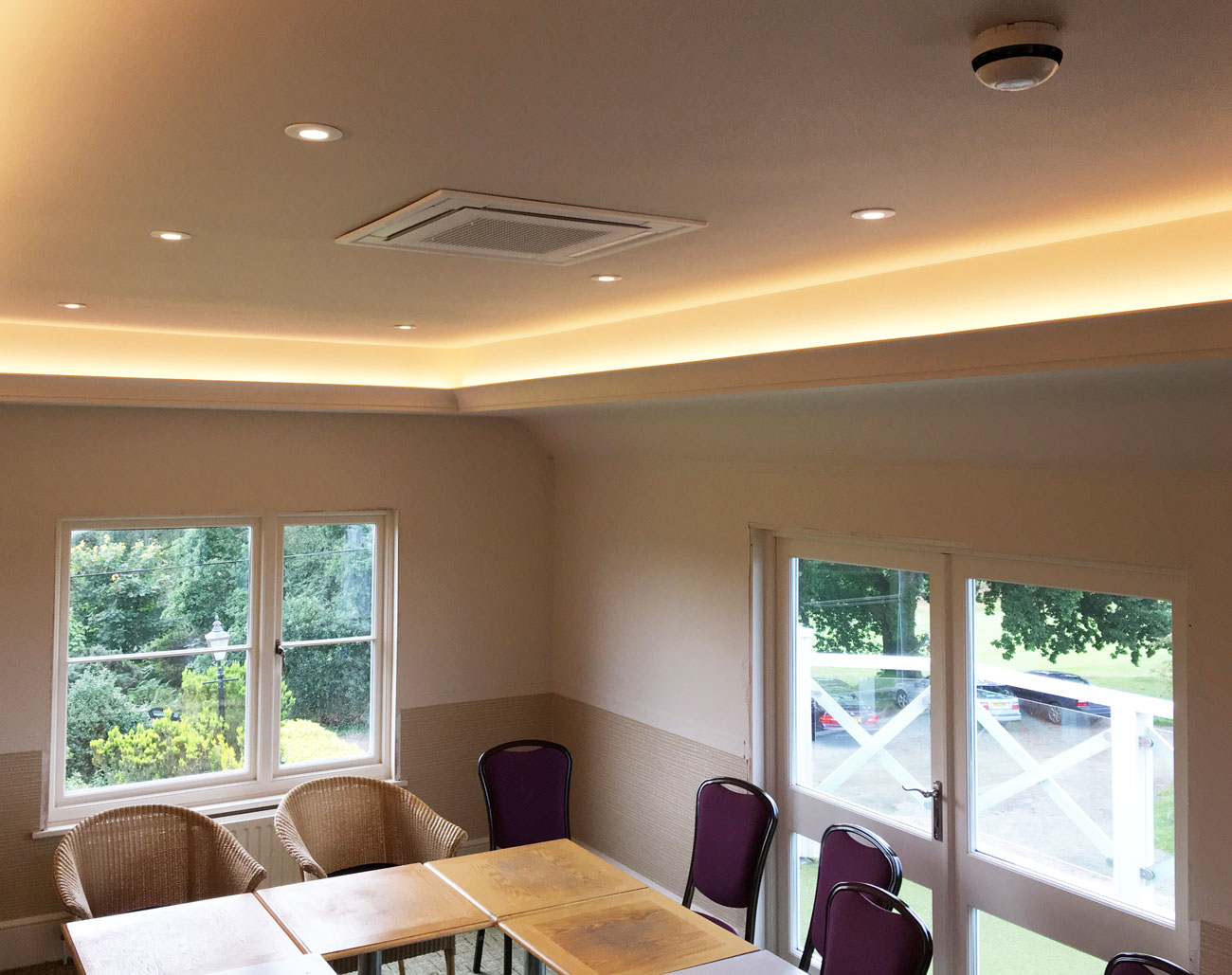 Find out more
EMS Ltd are experts in helping businesses with the their unique heating and cooling challenges. For more information about our services please take a look at our dedicated design and installation page here.