Replacement of 3 hospital boilers
An NHS community hospital in Hereford needed to replace their 3 boilers which provided hot water and heating to the whole building. The boilers were part of the original construction of the building, therefore 29 years old.
The 29 year old system presented the following risks due to it's age:
A high risk of failure leaving the building without heating or hot water.
Spare parts are now obsolete for this plant, meaning that repairs would be increasingly more expensive and difficult to source.
Being a hospital, it was important that there was minimal impact to the running of the healthcare services that the building provided. The boiler replacement would need to be carefully planned and coordinated with the client to provide minimum construction.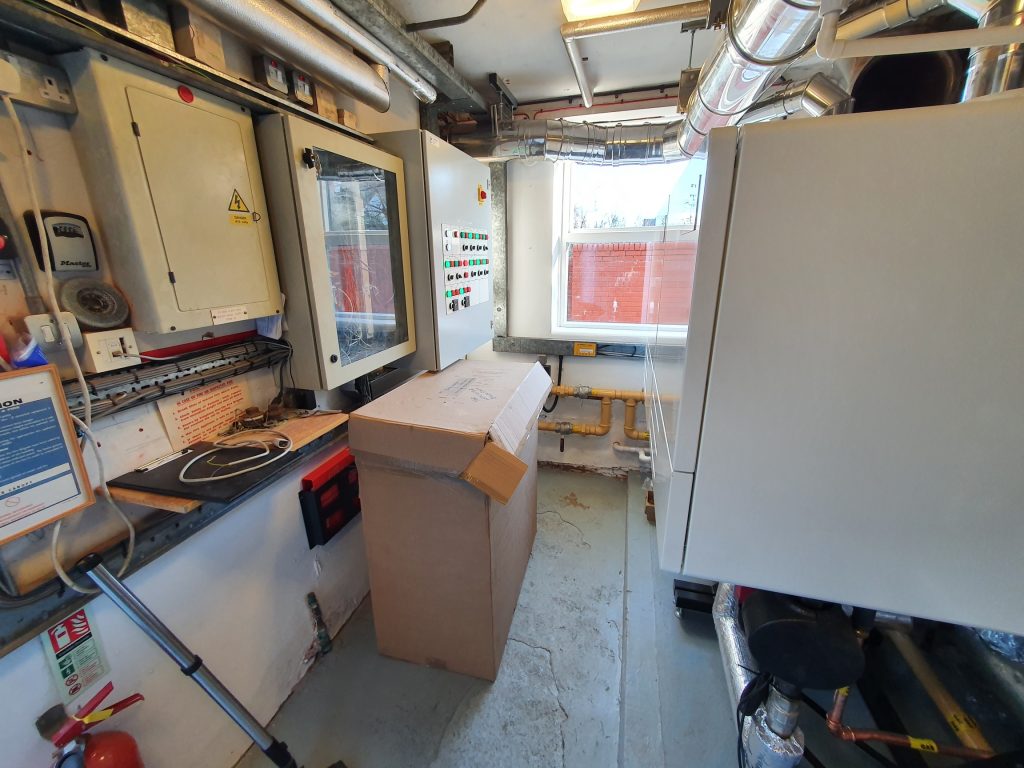 Find out more about our solution
You can find out more about the solution we EMS chose and the results for the customer by downloading the full case study using the form at the top or bottom of this page.
For further information about our heating services please take a look at our dedicated page here. Alternatively please get in contact with us using the details below.